November 22, 2009 on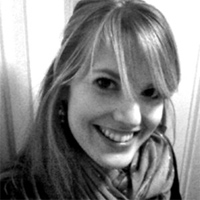 Find me on social networking sites:
email: kat.downs@gmail.com
twitter: katdowns
tumblr: katdowns.tumblr.com
facebook: Kat Downs / katdowns
linked in:  Kat Downs / katdowns
flickr: katdowns
vimeo: katdowns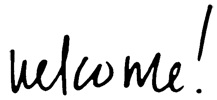 Hi, and welcome to my blog. I'm an interactive designer and the Interactive Projects Editor at The Washington Post. That means I try to come up with creative ways to combine multimedia and technology in storytelling. I specialize in design and programming of interactive graphics and multimedia experiences.
I went to the University of North Carolina, where I studied multimedia and photojournalism and graduated with a degree in Journalism and Mass Communication. I was an intern at USA TODAY and worked for the Baltimore Sun for about a year and a half before coming down to the Post.
I'm also a part of the faculty of the National Security Reporting Project at Northwestern University's Medill School of Journalism, an investigative project that takes place in the fall. In 2010, the project we did won an OJA for best student multimedia project.
I'm a native North Carolinian from a small town in western N.C. called Franklin, where some of my family still lives. I'm the youngest of seven girls, so I love people and personalities and adventure. I love to read, travel, take photographs and see live music. All of those topics are covered in this blog, which meanders at times but serves as an archive of my work and a repository for my thoughts. I might also post bits of code I discover along the way as I build graphics using ActionScript 3, JavaScript, CSS, and other technologies.
Anything on this blog is my opinion, and in no way reflects the position of my employer, The Washington Post. All graphics are reproduced from The Washington Post, unless otherwise noted.
More about me
Articles:
• Washington Post utilizes unconventional storytelling to depict the 'media divide'
• Behind the scenes of Washington Post's "On the trail of a serial rapist"
• Pulitzer prizes recognize multimedia storytelling; Traumatic brain injury project is a finalist
• 36 hours of mapping the earthquake in Japan
• The power of the crowd: Is life getting better or worse?
Presentations:
• SND Denver (2010)
• Malofiej 19 (March 2011)
• APME NewsTrain DC (March 2011)
• NPR's DUXcamp unconference (October 2011)
• NICAR St. Louis (February 2012) – Presentation
• Infographics Congress (March 2012)